Brigham Tea Powder and Stems
.5 lb  Stems.
1 lb Powder. 
Brigham Tea, also know as Mormon Tea, is a great health plant, a super fat burning product. We at NuValenz value its many natural abilities to help balance one's metabolism.
This special plant is like no others in that it is grown in a habitat free of chemicals and pollution, a product produced and harvested in the USA. Truly, a 20th century designer product of the USA.
The health benefits of Brigham tea include increasing energy, lowering blood pressure, suppressing allergic reactions, eliminating coughs and colds, stimulating the metabolism, protecting against kidney infections and aiding weight loss efforts.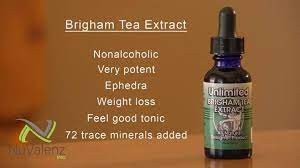 *** This product is not to be sold for treatment, prevention, cure or mitigation of disease. This statement has not been evaluated by the FDA. This product is not intended to diagnose, treat, cure or prevent any disease. ***